Women Getting Results™ - what's it all about?
Importantly
Women Getting Results™ is about identifying areas where we can cross promote and potentially work together outside the meetings, with people and businesses we know and can trust.
When
Meetings are held every month on a Thursday. Each meeting goes for just over two hours from 9.15am-11.30am.
A full guarantee
Women Getting Results™ is fully guaranteed. If you don't feel you received any value from a meeting, please let me know and I will simply refund that month's membership.
Try before you buy
Your first Women Getting Results™ meeting is free so that you can make sure it's worthwhile for you before joining.
Any questions
Please don't hesitate to email us or call me (or my assistant Kathryn) on 03 9725 2533.
I look forward to seeing you soon!
Cheers,
Caren
Why Women Getting Results™?
For years Caren Hendrie had been wanting to do something special for women in business. But she wanted it to be valuable and she wanted it to be unique. After interviewing oodles of local businesswomen across different industries, she learned women in local business were really looking for two things:
Affordable business advice and mentoring;
Networking that actually achieves real RESULTS.
So "hey presto" Women Getting Results™ was born! Well there was a little bit more work involved than just "hey presto" but you get the idea…
What's involved?
We meet each month for two hours, so it's not a huge time commitment but enough to be valuable and keep you motivated!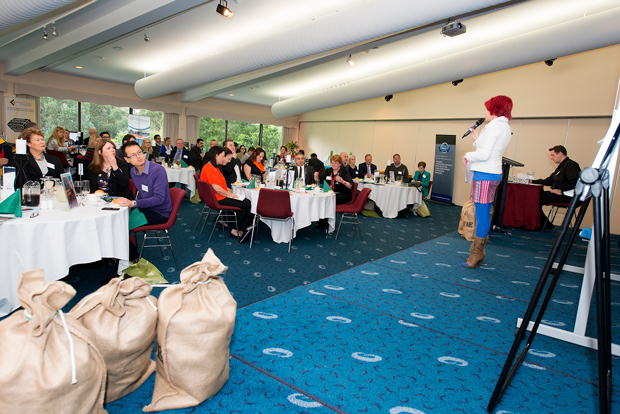 To make sure you not only get awesome business advice, but that you also actually implement it into your business, the sessions are divided as follows: Month 1 (Strategy)The reason Women Getting Results™ is so unique is because you learn something valuable to take back to your business every session. At this meeting Caren presents specific and proven ideas to build your business. She also provides tools to make it easy for you to implement the ideas and strategies into your business as quickly as possible.
Month 2 (Implementation) This meeting is dedicated to 'making it happen' in your business. We discuss what you've worked on since the last meeting, answer any questions, and brainstorm great ideas for your business. This means that all the terrific stuff you learn in the sessions doesn't become just another bunch of great ideas you never implement! You'll use what you learn to create value for your business.
Each session also gives you the opportunity to meet and do business with other Women Getting Results™ members, who are business people, just like you. You combine the shared experience of the group with your own resources to work on the specific issues in your business which means you don't have to face the challenges alone. We share and learn from each other.